How to Cancel Netflix Subscription: Step by Step Guide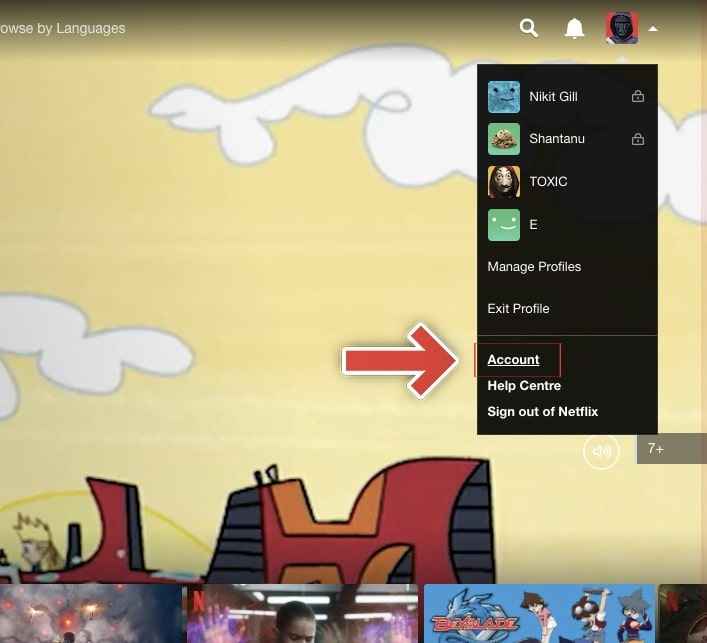 Netflix is ​​one of the most popular video streaming services worldwide, offering an excellent selection of movies, TV shows, and other original series. Netflix is also one of the most expensive OTT services in many countries. Users who are using a free trial of Netflix and do not wish to upgrade the service should cancel their membership to avoid billing after the trial period ends. Many subscription services hide "unsubscribe" buttons deep in their settings, but fortunately cancelling your Netflix subscription is a fairly straightforward process. However, this may be a bit tricky for some users. So here is a guide on how to cancel Netflix subscription without any hassles.
How to Cancel Netflix Subscription
Netflix membership cancellation is not a complicated process. This requires access to the account settings, which requires a web browser. So, if your device is able to access a web browser, you can cancel your Netflix membership with a few simple steps. However, it does not take effect directly. Netflix allows you to use your subscription until the end of your billing cycle, even after you cancel your subscription. With this in mind, it is best to consider cancelling early to avoid additional charges. So, along with the important things to remember after cancelling your subscription, let's take a look at how to cancel Netflix subscription on Android and desktop.
Cancel Netflix Subscription from Web Browser
Log in to your Netflix account. Hover over the profile icon in the upper right corner and click Account.
In the "Membership and Billing" section, click "Cancel Membership".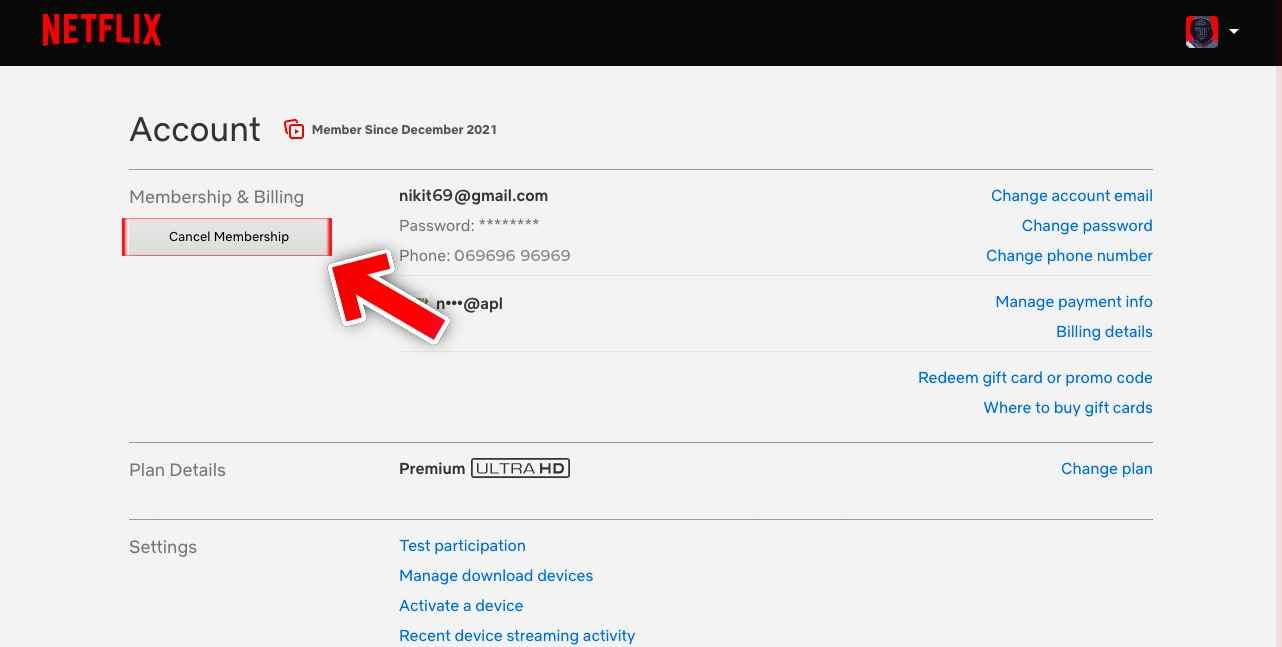 Once you click on Cancel Membership, you will be redirected to another page.
Finally, click on the "Finish Cancellation" button to complete the cancellation process.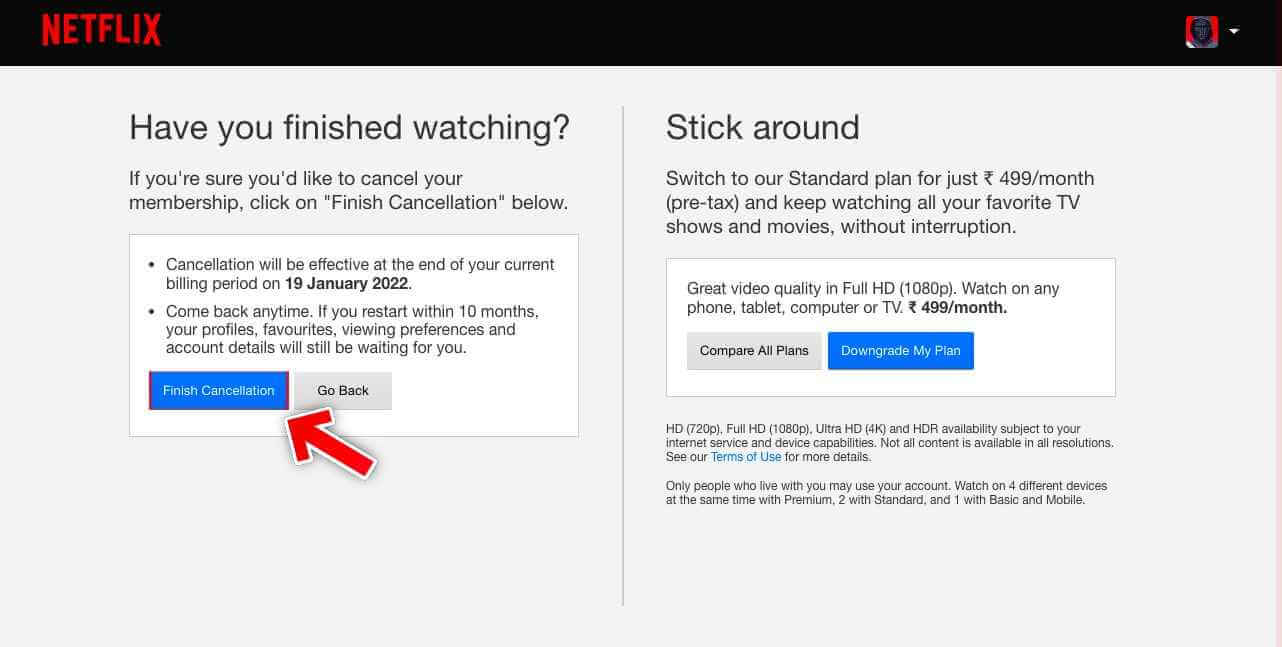 You will be able to access Netflix until the next billing period, after which you will not be charged.
In addition, Netflix does not want its customers to leave the platform forever. Therefore, they keep your browsing preferences for 10 months from the date of cancellation. You can renew your membership at any time and resume your experience as you left it.
Cancel Netflix Subscription on Smartphone
Netflix app has settings similar to the desktop app. Although, most of them are for downloading content. However, to change other settings associated with the account, you will be redirected to the browser page. Users can cancel their Netflix subscription using the Netflix mobile app on their Android or iOS devices. Here's how to do it:
Sign in to the Netflix app on your Android device. Click on the profile icon in the upper right corner.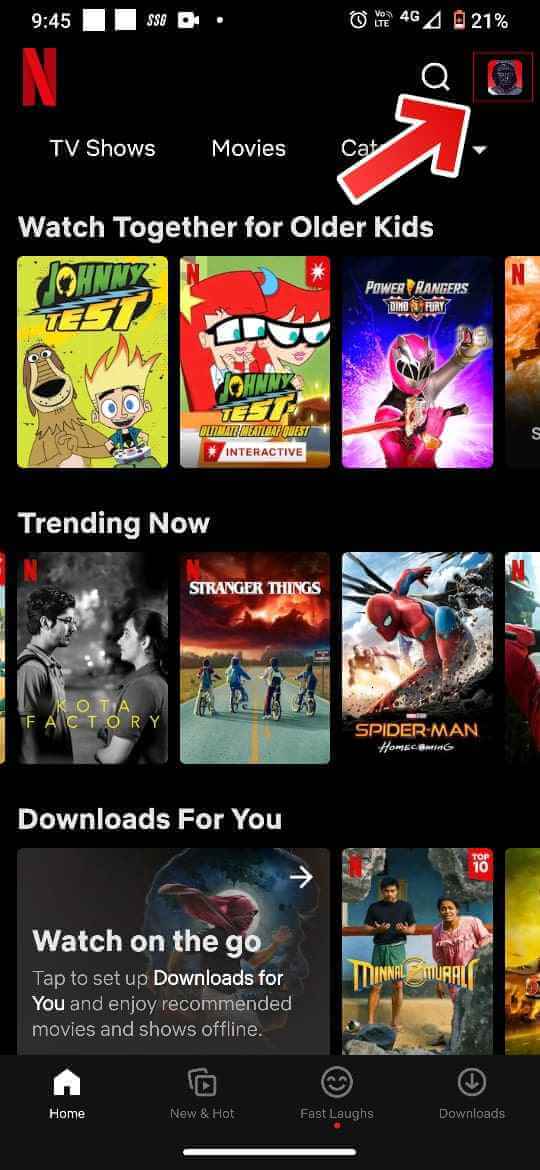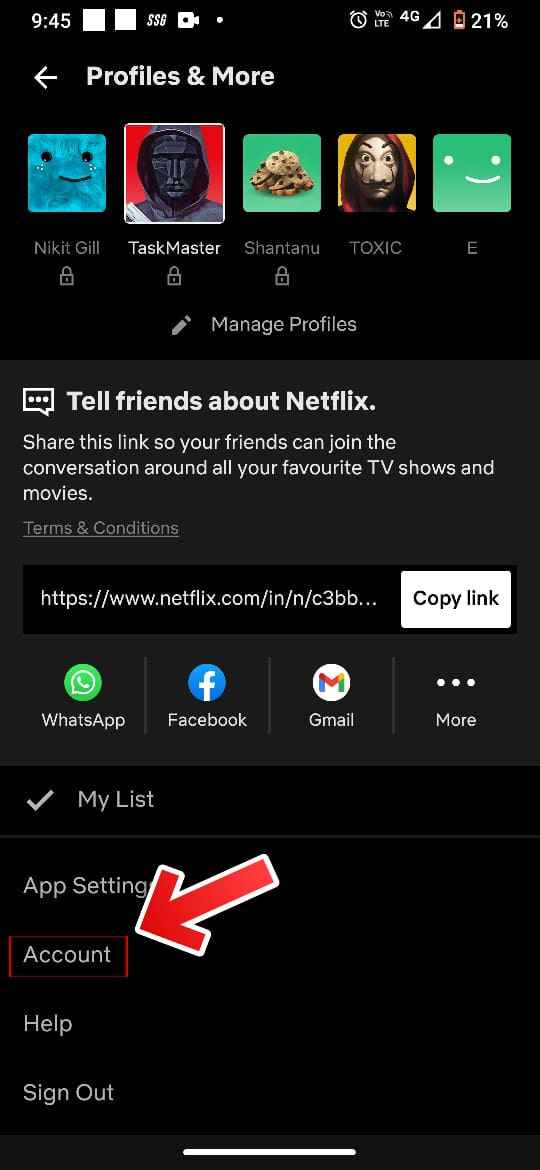 It will redirect you to the account settings page in your web browser. Because the Netflix Android app does not include account settings.
And then, scroll down and click on "Cancel Membership".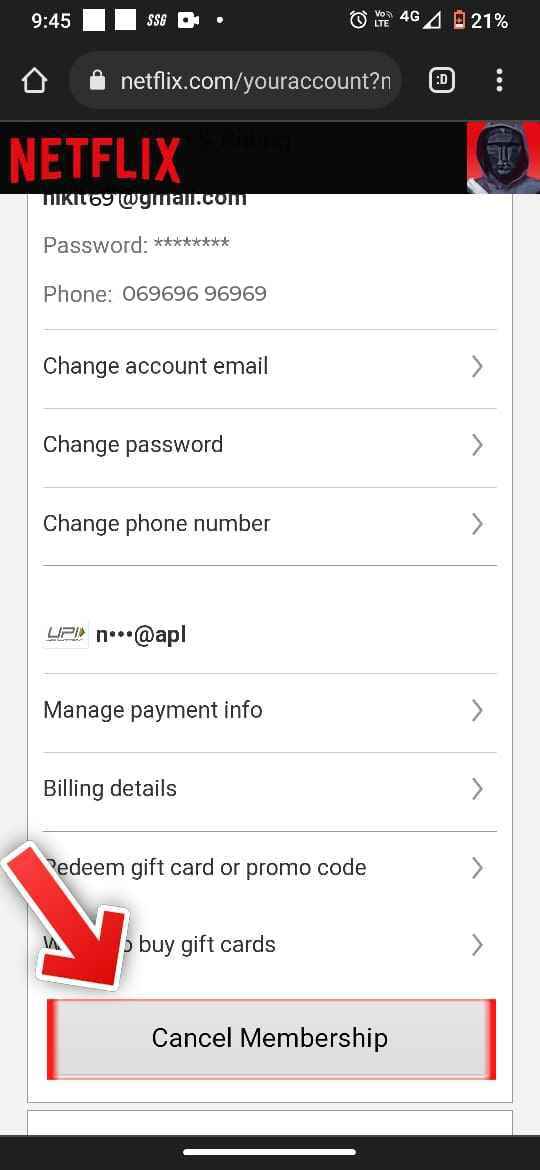 Then, confirm the cancellation by clicking on the "Finish Cancellation" button.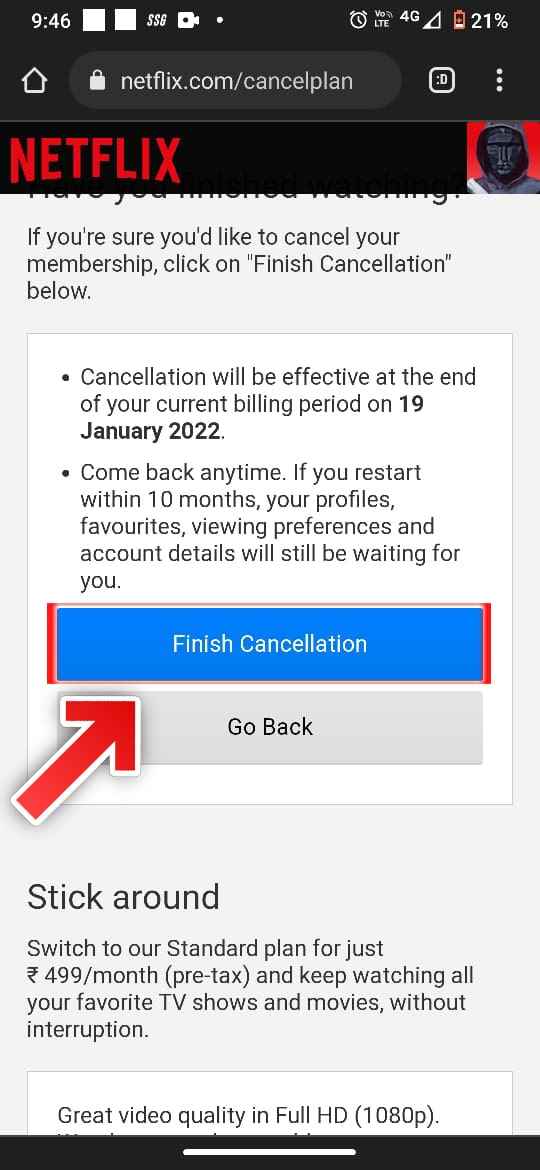 When you cancel your Netflix subscription from any device, your membership will be cancelled on all devices. And also one thing to note is that deleting the Netflix app from your device won't cancel your Netflix membership.